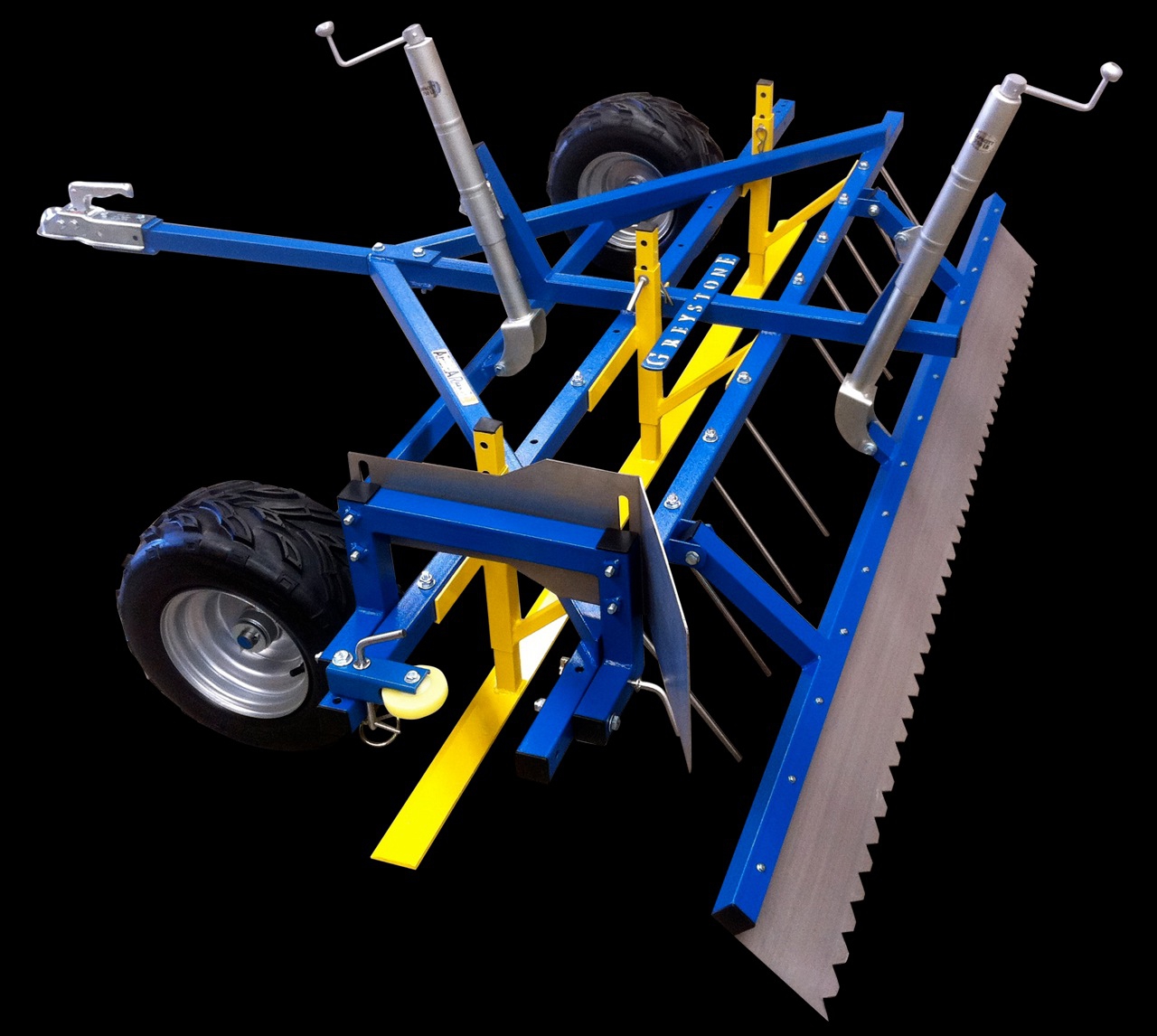 Arena Rake Silent Auction
Dressage NSW has a Greystone Arena Rake that we are making available for silent auction.
Greystone Standard Arena Rake with fitted Pro Blade.  Valued at $2,000.
Rarely used and in great condition, stored under cover at Clarendon.
Produces an optimum riding surface
Sturdy Powder coated Steel Frames & Stainless Steel Tines
Comb width of 1500mm, plus Pro blade
Unique Side Grader – left or right hand adjustable, removes sand build up from arena edge
Fully Height Adjustable for easy transportation when entering and exiting your arena – no heavy lifting required
Independent Height adjustable Tine and Comb depth settings
Set and Forget - Pre set your height settings for your arena surface
Tow behind Quad or Small Tractor
Proudly Australian designed and owned, Greystone Arena Rakes are suitable for all arena types.
Visit the Greystone website for information and a demonstration on the rake.
Bids close at close of business on Wednesday, 6 July 2016.
To make a bid click the link below, download and complete the form and send to us.
Clarendon_ArenaRake_Silent_Auction_July2016.docx