NSW Dressage Championships
2021 State Dressage Championships postponed.
It is with great disappointment that DNSW and Tamworth Dressage Club wish to advise that the 2021 Horse First NSW Dressage Championships which were scheduled to run at AELEC from 26 to 29 August will be POSTPONED due to the ongoing uncertainty around the Covid 19 situation and subsequent challenges around the integrity and financial viability of the event.
TDC has committed to running a (reduced format) Regional Championships on the August weekend to provide riders outside any lockdown zones the opportunity to compete, familiarise themselves (and their horses) with AELEC and secure scores for States and Nationals later in the year. This event will open on Nominate soon – watch this space for more information.
We are in conversation with AELEC around a new date for States later this year and will advise as soon as this has been confirmed.
Entry fees for States will be refunded by Nominate subject to the Nominate processing fee being deducted.
Stay safe everyone, we will be in touch again soon!
Marjolyn Thomas
Event Director
Official Schedule and Conditions of Entry:
The schedule will be revised and posted when availabl.
Get the latest news and updates on the Championships Facebook page.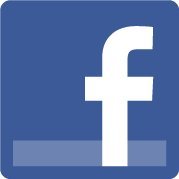 Sponsorship and General Enquiries for 2021 Championships please contact:
Official Photographer - Amy-Sue Alston:  View pictures taken at the 2019 event