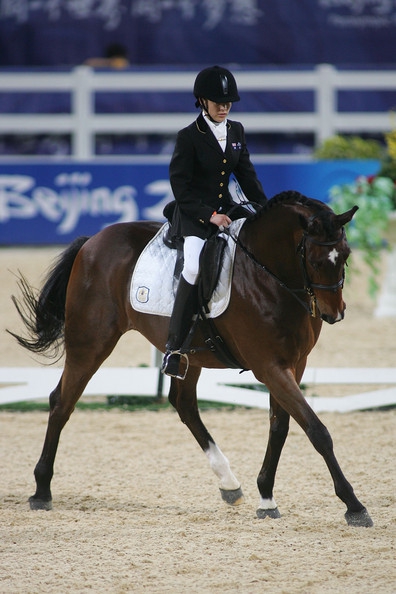 Source: MN Chan/Getty Images AsiaPac
Vale - Nicole Kullen
On behalf of Equestrian New South Wales Board and members we wish to express our sincere condolences on the recent passing of Nicole Kullen.
Nicole was a true ambassador for Para-Equestrian Sport in Australia.
In 2000, Kullen started competing in dressage competitions.  Some of Nicole's achievements included;
2005 - EFA NSW RDA Rider of the Year Award
2006 - Competed at the International Combined Festival of Dressage at the International Para-Equestrian Competition in Belgium.
2007 - The Horse Magazine 'Eqvalan Rider of the Year, 
2007 - Awarded the NSW Institute of Sport 'Ian Thorpe/Grand Slam International – Outstanding Achievement Female' award at NSW Institute of Sport Awards Dinner 
2007 - Finalist in the Australian Sports Awards run by the Confederation of Australian Sport in the category of "Sportsperson of the Year with a Disability
2007 - Silver in the Individual Championship and a Bronze medal in the Individual Freestyle to Music and 6th in a Team test at the FEI World Para Equestrian Dressage Championships. Nicole was one of four riders who competed in the teams event which placed 7th.
2008 - Announced as one of the four Para Equestrians athletes nominated to the Australian Paralympic Committee to represent Australia at the 2008 Paralympics in Hong Kong.
2008 - 4th Place in the Freestyle class at the 2008 Beijing Olympics and eleventh place in the Championship.
2009 & 2010 - Member of the Equestrian Australia Para-Equestrian National Elite Squad
2010 - Member of Kentucky FEI World Equestrian Games Para Equestrian Team
Our thoughts are with Nicole's mother Margaret and family at this difficult time.