Q and A with FEI 3* JUDGE VITTORIO BARBA
JUDGES INSIGHT:  Q and A with FEI 3* JUDGE VITTORIO BARBA (Philipinnes)
By Tracey Mahony (Media Coordinator, Sydney CDI 2020)   
Our Sydney CDI3* 2020 'Judges Insight' series continues as we welcome FEI 3* judge Vittorio (Vic) Barba back to Australia as a member of the Ground Jury for this year's event.   As a colourful and stylish character progressing through the FEI judging ranks, Vic shares his passion for the event, what he will be seeking from competitors, the complimentary life skills helping him to achieve balance within the sport and some lighter moments from his childhood and early competition experience.
About Vic
At a young age, Vic's first love was eventing, until he met the then unknown, Ulla Salzgeber.  It was Ulla who encouraged and honed him into being the South East Asian Games Champion in 1995.  
Vic Barba is currently an FEI 3* judge and actively judges on the Australasian dressage circuit.  He is also a trainer and coach in Manila and has given clinics not only in the Philippines, but also in Indonesia, Singapore, Vietnam and Japan. 
Vic is a fashion designer by profession, a field he believes complements the equestrian world.  He also dabbles in 'Hortography', a word he coined in photographing one of his favourite subjects, horses.  
Last December, Vic was part of the ground jury for 2 historic events, the first FEI Asian Championships in Pattaya, Thailand, and the very first CDI in China which was held in Shanghai.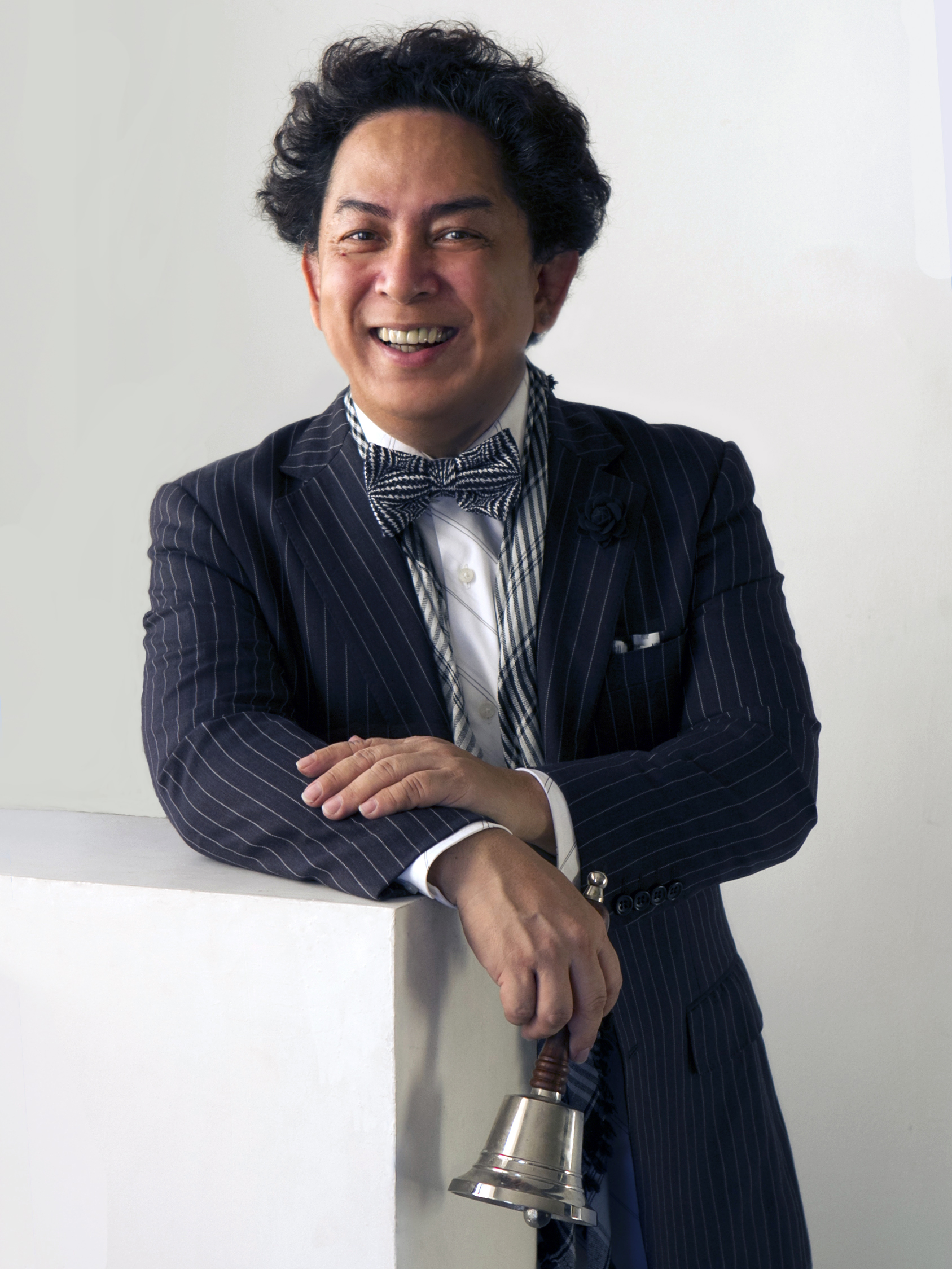 Vittorio 'Vic' Barba © Image credit: Lon Liwen Photography
On the Sydney CDI:        
What is it about the Sydney CDI that makes you want to accept an invite to this event?  It's the electric yet friendly vibe that I get when I go to Sydney.  Plus, it's only an overnight plane ride away from the Philippines.  So, it's like waking up to a dream.  
What are the most important things you will be looking for from our combinations in higher level tests at the Sydney CDI?  As with any level, harmony of horse and rider coming from good and correct riding.  You know how non-horse people say that riding is not a sport because the horse does all the work and the rider does nothing?   It actually is a compliment when they say that.  It's supposed to look that way- maximum effort from the horse and the most minimal of aids from the rider.  I always tell my students- speak to your horse like it's a secret.  As the rulebook states- the horse should give the impression that it's doing it of its own accord.
For riders and grooms, personal fitness and horse health are some of the foremost considerations during training and in preparations for big competitions. How do you train and prepare for big competitions as a judge? As an FEI judge, our mental fitness always needs to be at its peak during CDIs.  Read up on rules and guidelines, attend as many of the FEI seminars as you can and discussions amongst colleagues are always healthy.   
Do you have a favourite test/ movement/combination of movements to judge, and why? I always like to be the side judge in the Grand Prix Special so I can see the extensions and transitions from full extension to collection.   
We will be using the 'Spectators Judging' App (SAP) this year at the Sydney CDI.  Do you have any tips for our spectators?  It's a fun app.  Enjoy!  
About Mindfulness & Achieving Balance
A movement has commenced towards mindfulness and personal balance within the Australian dressage community.  How have you managed to obtain personal balance between dressage and the rest of your life?I've always said that horses are my anchor to sanity.  I feel incomplete without them.  When things go astray or stressful "outside" the arena, horses have given me that balance, even refuge.  Work combined with horses are both complimentary and supplementary.  And for some reason, riding maxims like "thinking forward" or "looking ahead" holds true in life.     
What is often lost in our dressage focus is that many of our high achievers are multidimensional, reaching success in a number of fields outside the arena.  What do you think is your most satisfying achievement outside dressage?  Humility aside, I graduated with honours with a degree in Fine Arts and I successfully run my fashion design business.  I have also started dabbling in Hortography, a word I coined for horse photography.  
I got into fashion because as a rider who started with Pony Club, I've been blessed with the gift of travel.  And through these travels, I was able to see the world of fashion. Looking back, the fashion press even labelled me as an equestrian designer because I had a predilection for redingote inspired silhouettes. One time I even used rosette prize ribbons to accessorize a collection.     
Currently I design 2 lines. The first is called BARBA. I call it a left of centre orchestration and approach in design.  The second label is called "X"  a classic line which is dress driven and concentrates more on occasion dressing which is very appropriate for the Philippine market as there is always an occasion to dress up for - parties, proms, weddings, dinner, debutante balls, Sunday mass and the list goes on.  
Are there any life skills that you feel have served you to perform well in your judging dressage role?  My background as an artist complements and goes hand in hand with dressage for they seek the same things - balance, harmony, movement. 
Advice on Dressage & Judging Education 
What advice do you have for those thinking about or just starting on a dressage judging pathway?  Have a mentor that will guide your journey.  For starters, there is actually an FEI list of official mentors. Even mentors who have been part of that list are a treasure trove of knowledge. Grab every opportunity to sit in or even pick their brain when you can.  Early on in my career as an FEI judge, one of my mentors, Mariette Withages quoted Ken Blanchard and said, 
"Feedback is the breakfast of champions."
Do you think participation in a basic level of judging education would be of benefit to all members of the equestrian community, even if they do not intend on a judging pathway?  Indeed, so they have a holistic look at dressage training and riding from all angles.  
Fun 'Vic' Facts:- ·                                  
Who was your first pony/horse?  The first pony I've sat on was named Little Kitten, a white pony. I used to wail when I was perched on top of it.  First horse ever bought for me by my parents was Huckleberry, a Hanoverian/Thoroughbred cross from New Zealand.  Bought it as a talented show jumper who did eventing and we trained it to do dressage.  Was quite a responsive and obedient horse that didn't have the best trot.                                     
What is your most embarrassing dressage moment?  My zipper broke while I was just about to do my test.  Mind over matter and I soldiered on.  After the final salute, my friend's kid brother shouts from the audience, "your zipper's broken!" Let's just say, thank God I was wearing underwear!                                    
Did you come from a horsey home? Yes!  I have 6 brothers and 1 sister.  Except for 1 brother, we all rode including my mom and my mom's sister. 
What is your favourite activity/pass time outside of dressage?  Eating, then burn it off shopping!                                    
What is something funny about you that they don't mind sharing that not many people would know about? My foray into serious dressage came one day when a German lady, who then barely spoke any English, gave a clinic in Manila.  We hit it off and to this day, we joke that she taught us dressage and we taught her English.  That lady was Ulla Salzgeber.   
Don't miss seeing our fabulous judges in action at this year's Sydney CDI!  
Tickets for the event have already gone on sale, and seats for the ever-popular Saturday evening Grand Prix Freestyle to Music event and Educational Workshop on Sunday are selling out fast.  For more information about the event or to purchase tickets, visit the event website at: www.sydneycdi.com
Photo credit: Images supplied by Vic Barba