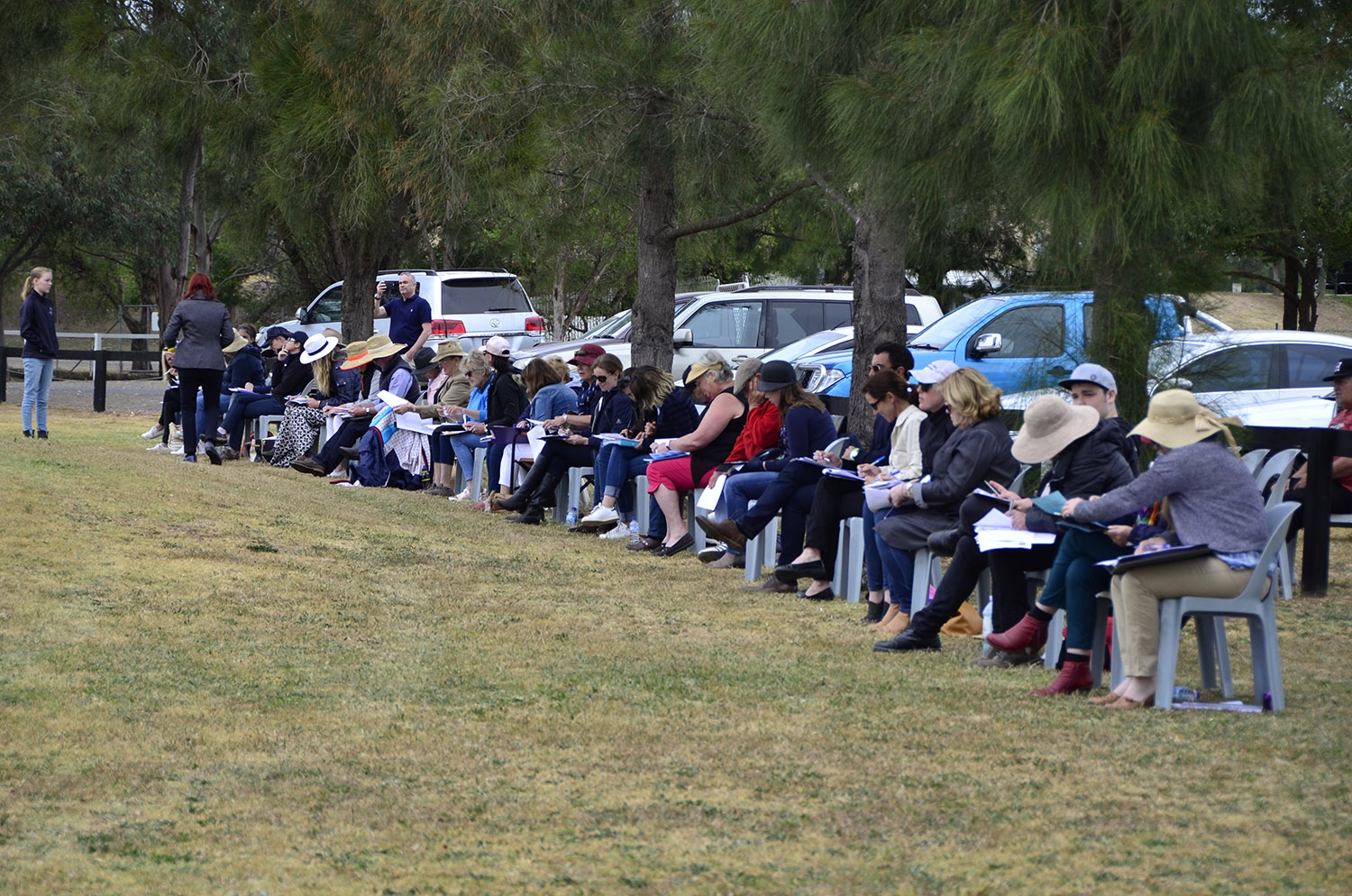 Toni Venhaus
Preliminary (G-level) Judges - Super Size Weekend
Including Seminar and Shadow Judging
We are offering our Super-Size Weekend to anyone wishing to become a judge by completing our two-day G-level, all-inclusive, judge's course.
We will conduct the G-level seminar on Saturday morning and the practical demonstration using the competition at Clarendon Grounds on Saturday afternoon.  Then we will offer the opportunity for candidates to shadow judge two tests (preliminary & novice) on Sunday morning to fulfil the shadow judging requirements to become a preliminary judge.
For Sunday, you will need to bring your own writer on this occasion, chairs to sit on, some shade items – hat and sunscreen.  Test papers will be provided for you and 2018 Dressage Rule Books are available for purchase on the day at $20 each.
If you have not completed the Open Rule Book Test (ORBT) for Preliminary (G) level, this can be done beforehand or on the Saturday, however, we strongly encourage you to complete the ORBT in advance.  Please advise if you need this ORBT to be emailed to you.
Date:  Saturday, 10 March and Sunday, 11 March 2018       
Venue:  Saturday morning for the theory session at the Hawkesbury Racecourse Motel.  At the Breakfast Room adjoining the reception office.
Saturday afternoon at the the DNSW Clarendon Arenas, Hawkesbury Showgrounds
Time: 9.30am registration for 9.45am start
Date:  Sunday morning for shadow judging at the DNSW Clarendon grounds (in conjunction with DNSW competition)    
Time:  To be advised at the Seminar
Contact:   JULIE JONES VIA EMAIL:   [email protected]
RSVP: This is vital to secure your place and also for the Clarendon Catering team who are kindly offering to provide lunch for everyone. 
Those failing to RSVP by February 28 will not be able to attend the shadow judging part of the course on Sunday.
ALL ARE WELCOME AT OUR SATURDAY SEMINAR AND PRACTICAL SESSION OR IF YOU REQUIRE A G-LEVEL SEMINAR FOR REACCREDITATION.