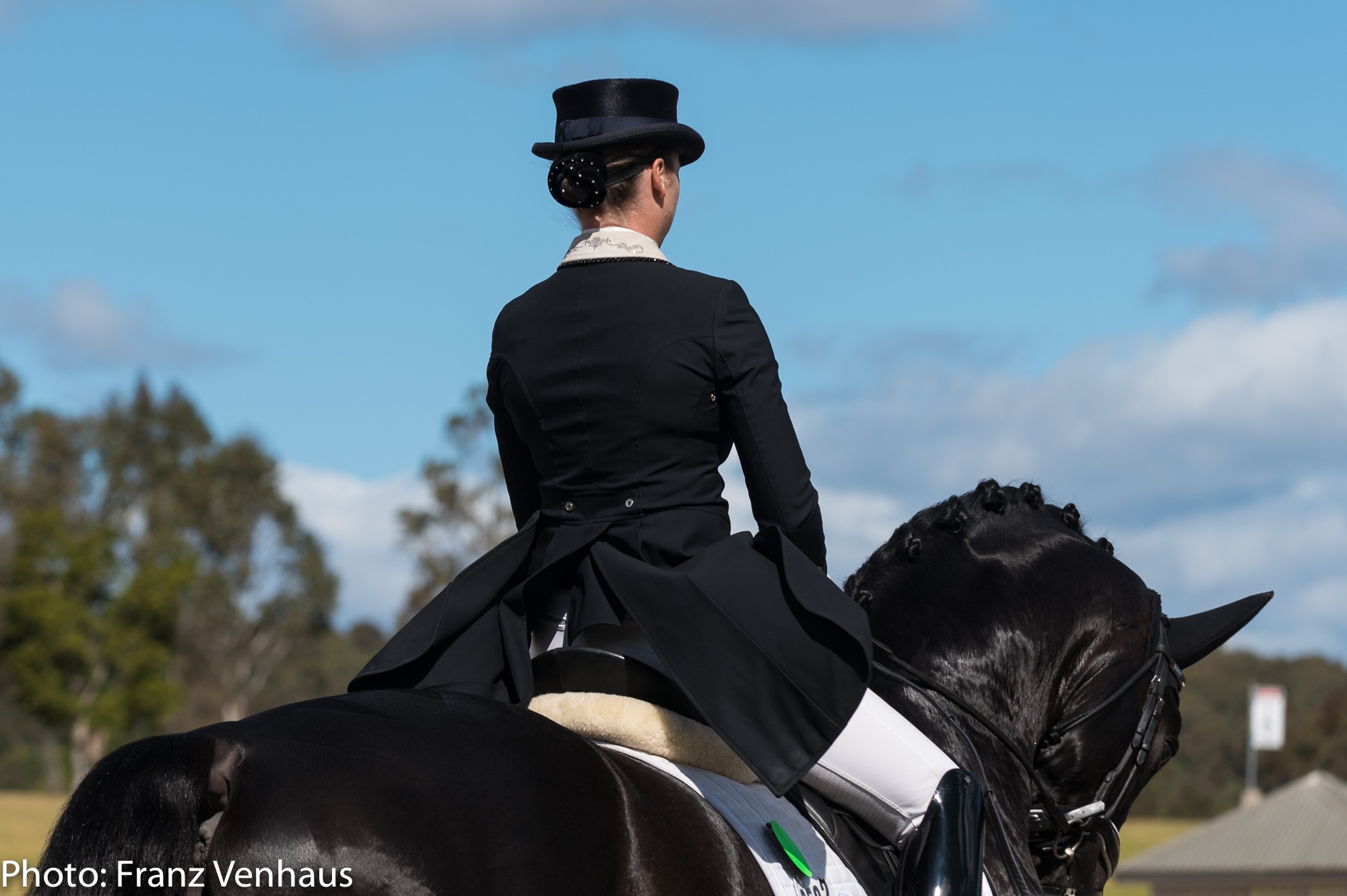 Franz Venhaus
NSW Team Announced for the National Championships
DNSW is delighted to announce that we have a strong Team that will be representing NSW at the Martin Collins 2017 Australian Dressage Championships.
The final horse/rider combinations to represent NSW may be changed if withdrawals occur before the commencement of the event.
All riders including reserve riders have been sent an email today.
The Chef d'Equipe is Mrs Donna Day.
Congratulations and good luck to all riders competing at the Championships
NSW PONY TEAM 
NOVICE Level
P084    CARWYN MONTE CARLO - Sancha Butler
Reserve
P1444  MYSTIC SHADOWS CINDERELLA - Jan Smith 
ELEMENTARY Level
P27      SPB DIVA TOSCANA - Amanda Shoobridge
Reserve
P5274  Divine Miss M - Susan Elekessy 
MEDIUM Level
P718    FS CARRY GOLD - Sara Price
Reserve 
P89      LITTLE PADDOCKS GIFT - Samantha Miles 
NSW EA TEAM 
ELEMENTARY Level
262      QUESTING R - Heath Ryan
Reserves
9153    NEVERSFELDE KIPLING - James Collin
9152    FREESTYLE MS - Linda Foster    
MEDIUM Level
2354    SKY DIAMOND - Brett Parbery
Reserves
5883    ASHWOODS CHOCOLATE FONDUE - Sheridyn Ashwood
8006    PACIFIC FABLE -  Brianna Cartwright
9153    NEVERSFELDE KIPLING  - James Collin 
ADVANCED Level
714      BRADGATE PARK PUCCINI - Michelle Baker
Reserves
697      NEVERSFELDE KENYA - Alycia Targa
8006    PACIFIC FABLE - Brianna Cartwright 
NSW EA/FEI Team Nominations 
PRIX ST GEORGES
7808    MI SIRTAINLY SIR - Brett Parbery
Reserves
7110    BRADGATE PARK DELILAH - Sharon Potter
507      AB DONASOMA - David McKinnon 
INTERMEDIATE I
8502    SOLO FELIZ - Danielle Dierks
Reserves
7110    BRADGATE PARK DELILAH - Sharon Potter
7670    BLOOMERS SIMPLY THE BEST - Gordon Pratt 
INTERMEDIATE II
934      AMICELLI GOLD - Lesley Anne Taylor
Reserves
4765    SPH SONATA HIT -  Rodney Martin
4885    FERRERO CHOCOLATE BOX - Sheridyn Ashwood
PARA EQUESTRIAN TEAM
NSW has currently only one rider so we are unable to fill a Team but will endeavour to be part of a composite team with other states if possible.