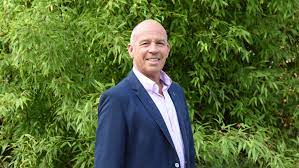 Meet the Judges for the 2023 Sydney CDI - Peter Storr
Introducing PETER STORR (FEI 5* Judge Great Britain)
In April Peter Storr will be judging in Sydney. It will be his fourth visit to Australia.
At the beginning of 2021 he had been promoted to 5* judging status signifying his eligibility to officiate at senior FEI Championships around the world.
Based in the U.K. he has trained and competed many grand prix horses.
"I also showjumped and evented in my early years," added the 57-year-old who was born in Cheshire to 'totally unhorsey parents'. "I'd become obsessed with riding when I was eight after I'd been pony trekking with my sister.
"I pestered my parents until they let me have a monthly lesson at a local club. I was a terribly nervous rider and pretty pathetic when it came to trying anything new. It wasn't until I went to work at a dealer's yard as a teenager that I got my nerve back."
Peter went on to work and study overseas, learning from dressage masters, training with international riders and flourishing in the competition arena.
He has represented his country in world and European events, was Grand Prix national champion in 2000 and 2001 and awarded over forty major titles. 
He retired from competition in 2014. 
For eight years he trained the British Pony Team during which time individual riders won gold in two consecutive years, and the Team won gold, silver and two team bronzes. 
"I'm looking forward to my fourth trip to your country," he said. "It is always a pleasure." 
 Story by Suzy Jarratt