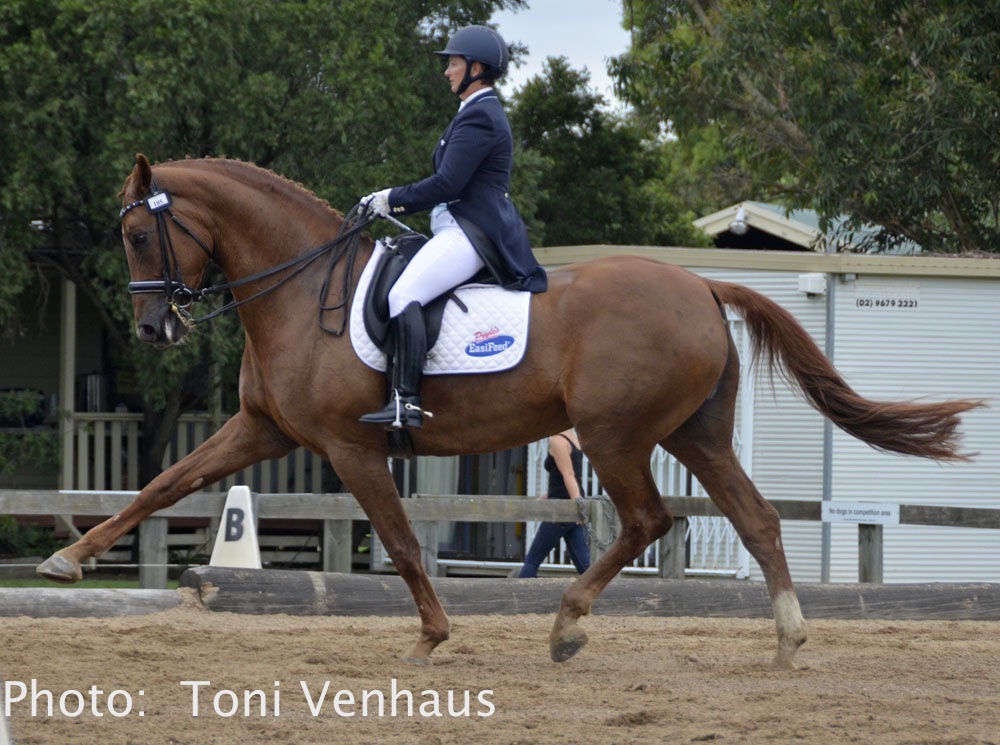 Toni Venhaus
FEI Test of Choice at Clarendon in March
Special Opportunity in March at Clarendon - FEI Test of Choice
Friday, 13 March 2015 - Held in conjunction with the Protocol/Training Day
Aimed at competitors seeking another opportunity to ride one of the FEI tests and gain qualifying scores or to have an extra chance at riding a particular test at the same event.
Competitors get to nominate the test they wish to ride.  If the concept is popular we will consider offering this concept again in the future, especially in the lead up to closing dates for major events and Championships.
On this occasion the Test of Choice is restricted to the FEI competitions as per below.
Conditions of entry
Horses may be entered in one of the following:  

Prix St Georges, Intermediate I, Intermediate A, Intermediate B, Intermediate II and Grand Prix competitions

The tests are Official Competitive and will be conducted under EA rules relevant for the level being ridden.

Results are official and sent in to EA for entry into the national result database.

No ribbons will be awarded.

Entry fees are the same as for other Clarendon competitions.

Numbers will be limited and if oversubscribed preference will be given to current DNSW members.