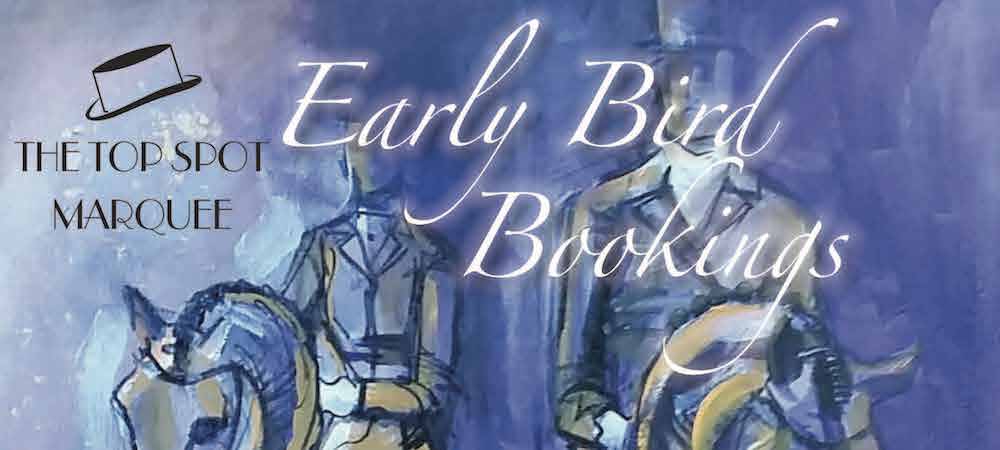 Early Bird Bookings for the Top Spot Marquee
Be sure to secure tickets for the 2018 Sydney CDI by booking early before bookings go on sale in the New Year. 
We have received a lot of enquiries for next year and expect an early sell out for the Saturday Evening Dinner.
Marquee tickets are great Christmas Gifts so why not consider for a special friend or partner.  Let us know if you would like a gift certificate send to for you to present at Christmas.
Early bird bookings are available until 31 December 2017.
Payments can be made by direct deposit, credit card or cheque. 
2018_Sydney CDI_EarlyBird_BookingForm.docx
On-line bookings will open on 5 January 2018.  Click here to access