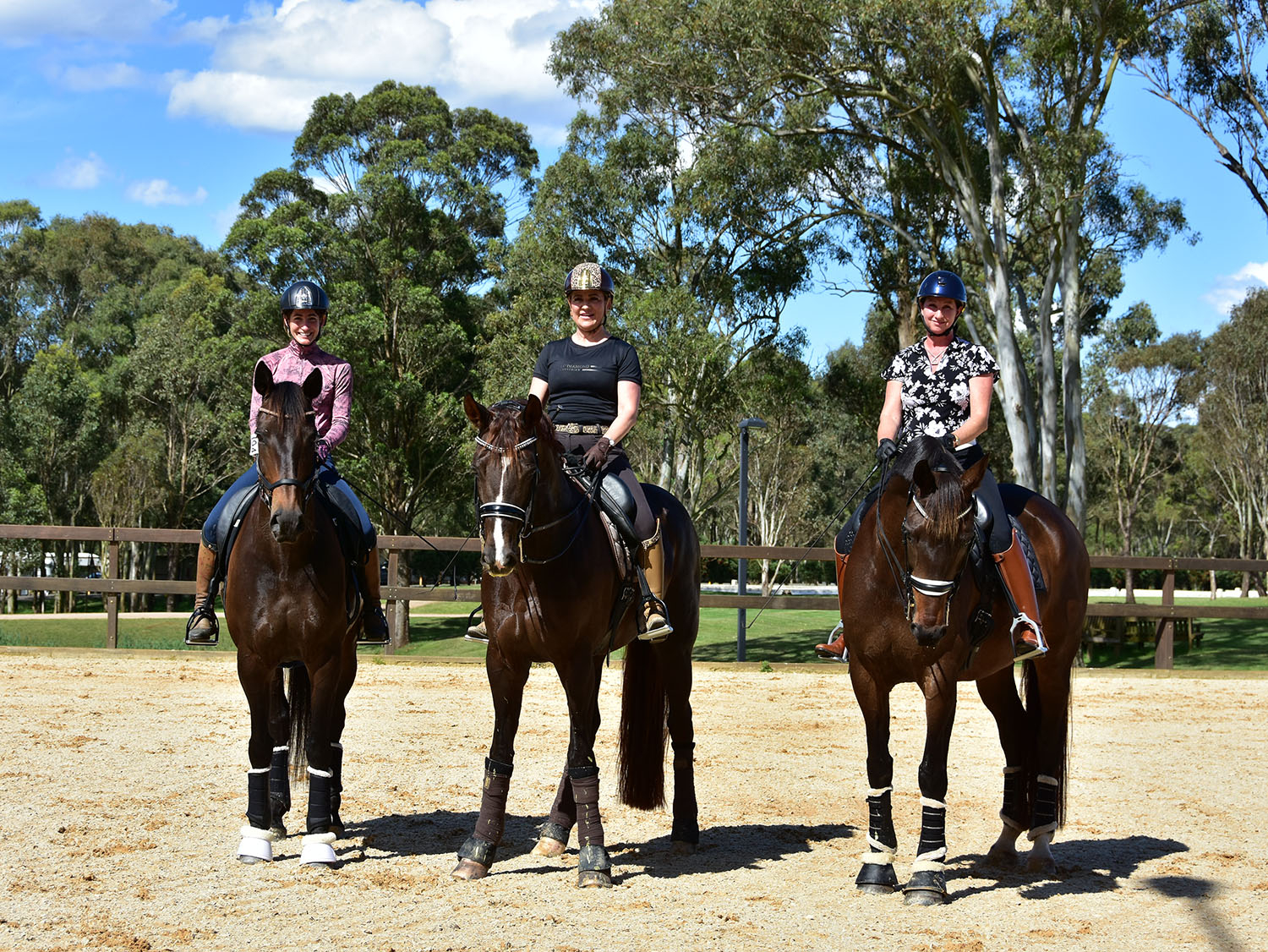 Toni Venhaus
DNSW welcomes the early arrivals for ultimate event for dressage amateurs
The 2022 Australian Amateur Owner Rider Dressage Championships are about to get underway at the Sydney International Equestrian Centre (SIEC).  Over 150 riders and horses from NSW, ACT, Victoria and Queensland will compete from this Friday 28th October through to Sunday 30th October.   
For the first time since the inaugural Amateur Owner Australian Championships were held at QSEC in Caboolture in 2017, the event will be held in NSW. 
Event Director, Toni Venhaus, said that entries in the Championships were pleasing.  She said, "The quality and number of entries in many levels is excellent.  Of particular note is the very competitive Medium competition on Friday.""The Advanced competition is also well supported as is the Small Tour Competition.  Even at Grand Prix we have four horses which is a strong representation of Amateur riders at this level."
"The increasing popularity of Pony Dressage is represented in good entries in the lower levels."  
Whilst some riders are local to the Sydney region, there are many riders travelling from regional and remote areas along the Eastern states.  The current weather and flooding in regional areas has presented significant challenges for some riders to get to the Championships.  Some have faced significant adversity to even get out of their properties to travel to Sydney. 
Alongside the current weather situation, Adult Amateur Owner Riders are also presented with many, and often unique challenges in their efforts to compete at a National Championships.  These challenges may involve family, work and distance commitments, and for some, the challenges they face are all of these combined and more. 
One rider who certainly faces a raft of challenges to compete at this years National Championships is Ellyn Parker from Craignish, near Harvey Bay in Queensland.  Ellyn is currently travelling over 2 days with 13-14 hours driving time to compete her 11-year-old mare, My Rosalee, in the Small Tour Championship. 
Ellyn has an infectious excitement and positivity about her solo drive to Horsely Park.   
"My Mum wanted to come with me but it's my sons' 8th birthday on Friday, so she is staying home to bake the cake and make a real fuss," Ellyn said. 
Ellyn is a mum of two, and along with her almost 8-year-old son, she has a 4-year-old daughter.  They live on 15 acres and for the last 5 years, she has been a full-time carer to her husband, an ex-Defence officer who served in a number of tours and was injured in Afganistan.   
Ellyn purchased her mare, My Rosalee, when she was 1 ½ years old.  She broke the mare in and trained her to her current FEI level.  What is remarkable, is that prior to My Rosalee, Ellyn had never competed at an Official competition having competed at Unofficial Medium level.  
"My coach is Danielle Keogh and I have a lesson about once a month as it is a five hour round trip for a 45 minute lesson," Ellyn laughs.  "For the past two years, Matthew Dowsley has also visited Danielle's every few months, so I have also been able to train with him, which has been great." 
Ellyn's hopes for the Nationals is that she performs two clean tests, does not put too much pressure on herself, riding like she does at home and enjoys herself. 
She is very excited about the souvenir lapel pin which will be presented to the competing riders.  "I set myself a goal each year to achieve a Dressage Qld Performance Pin at each level and wear the pin on my jacket, so I was excited to see that we would be getting a lapel pin for the Championships.  I will be very proud to wear this pin on my jacket!" 
"My plan is that after these Championships I will return home and compete in the Caboolture Unofficial Summer Series and give Medium Tour a go." 
The good news for all the riders at this weekends' Championships is that following weeks of rain in the Sydney region, the forecast into the weekend is for blue skies. 
The Championships commence on Friday morning at 8.30am with the Performance Riders Medium competition.  Also on Friday is the Horse First Novice Pony Competition, the Agnes Banks Equine Clinic FEI Prix St George, the THEAULT South Pacific FEI Intermediate A and the Pumps and Sprays FEI Intermediate II. 
Safe travels and good luck to all riders competing this weekend.
Story by Wendy Calabro