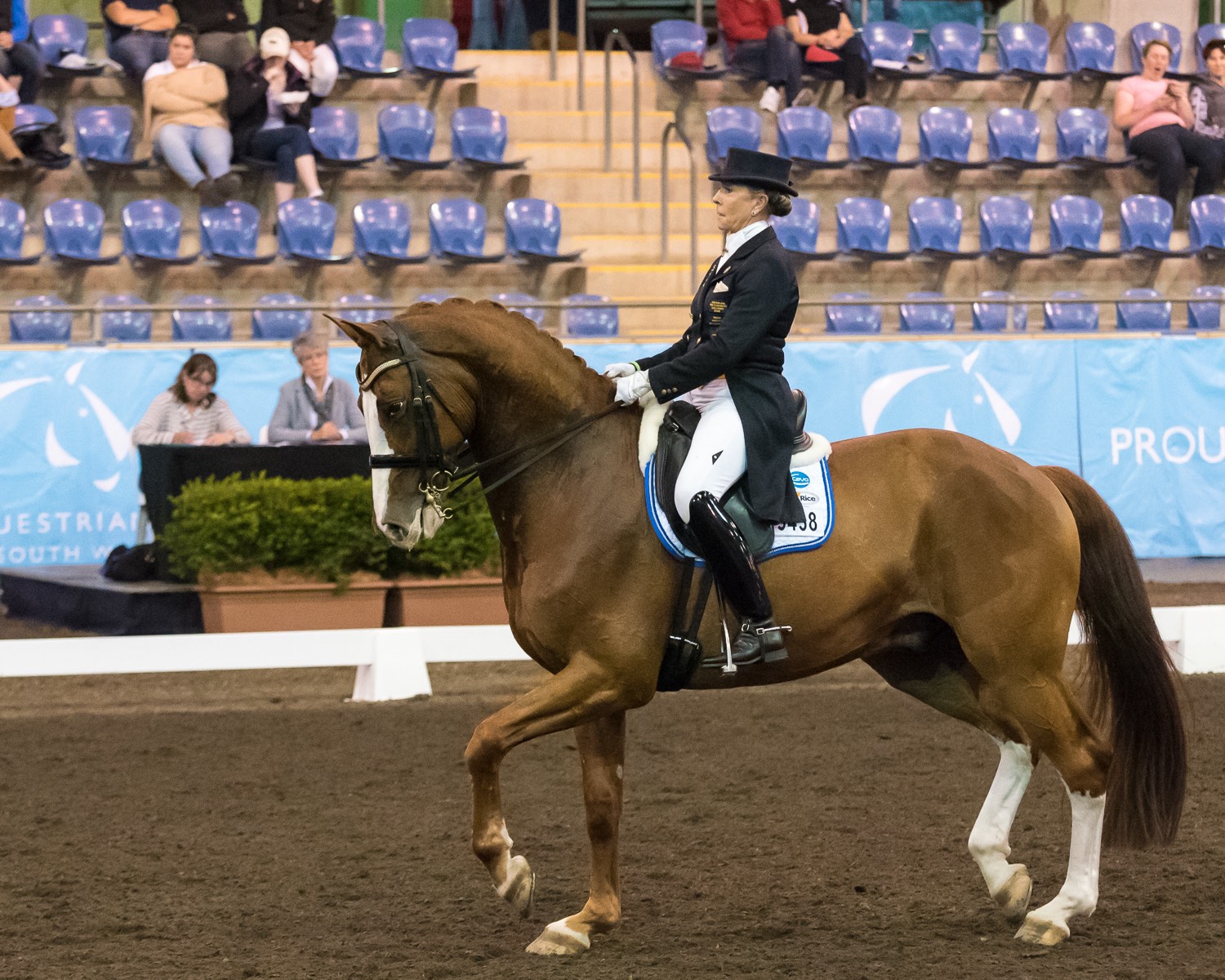 Franz Venhaus
CDI-W at the NSW Dressage Championships
Opportunity for riders in Australia to qualify for overseas events 
This CDI-W falls into the EA Preliminary Selection Period for riders to qualify for the EA Nominated Selection Events for the World Equestrian Games (WEG) which will be held in Tryon, North Carolina, USA next year. 
For the first time, Australian based combinations can take part in a series of qualifying and selection events for the WEG in Australia without having to travel to Europe for Team Selection.  This new initiative has been enthusiastically received by riders and horse owners and we can expect an increase in participation in the months ahead as more riders have a shot at qualifying for selection. 
Judges 
Well known and respected FEI 5* Judge, Peter Holler from Germany will be officiating at the event along with Trond Asmyr FEI 4* from Norway, Lorraine Stubbs FEI 4* from Canada and, from Australia, Mary Seefried FEI 5* and Ricky MacMillan FEI 4* Judge.  
Diverse combinations 
Sixteen horses and twelve riders will be competing comprising an interesting mix of emerging horses and more established combinations. 
Sue Hearn riding her RIO Olympic Games horse, Remmington, has been in form leading up to the event.  The field of horses is strong and she'll be under pressure to replicate her win in July at the Brisbane CDI.  
Behind Sue are several other contenders who include Judy Dierks, last year's Grand Prix winner on Vicki Newham's Diamond Star. An experienced competitor Judy, who never throws away a mark, is keen to reprise that 2017 victory.
Heath Ryan will again be riding Anthony Thornhills's Utopian Cardinal on which he won last year's Grand Prix Freestyle. Never under-estimate this seasoned veteran. 
Brett Parbery is no stranger to international competition having represented Australia on many occasions including the 2010 WEG in Kentucky.  He'll be riding Susan Duddy's DP Weltmieser and PPH Zeppelin, owned by Brett and Helen Lawson. Other up-and-coming combinations are Katharine Farrell and Luxor; Lesley-Ann Taylor and Amicelli Gold; Deon Stokes and Royal Oak II; Rozzie Ryan and Adonie and, the youngest rider in the field, Mary Warren and Mindarah Park Ramadan. 
The Mulawa Performance Grand Prix (CDI-W) will be held in the Indoor Arena on Friday afternoon starting at 2.00pm.  On Saturday from 5.30pm to 7.30pm all qualified combinations from Friday will take part in the Equestrian NSW Grand Prix Freestyle.  
Admission is free on all days, parking on site and catering and bar facilities available. 
Facebook:https://www.facebook.com/DressageNSW/
Enq:  Phone Toni Venhaus on 0418 686 781