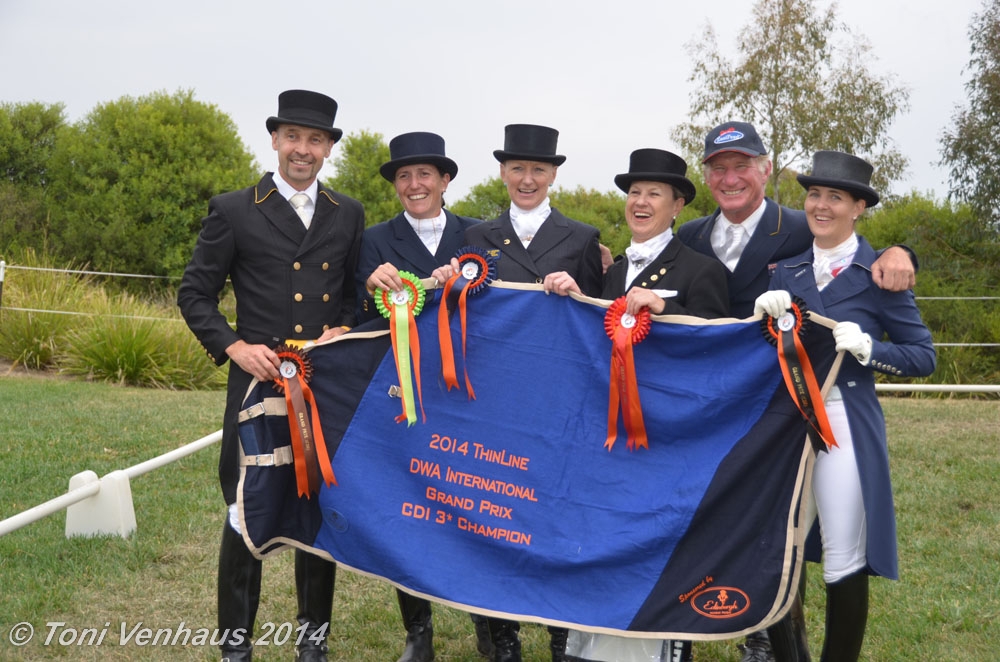 Toni Venhaus
Birds Equisports Dressage with Altitude - two weeks to go
 MEDIA RELEASE
2015 BIRDS EQUISPORTS DRESSAGE WITH ALTITUDE CDI, ORANGE NSW
19 - 22 February 2015
Excitement mounts with just two over two weeks to go!
With a little over two weeks to go until the 2015 Birds Equisports Dressage with Altitude CDI International event, entries have exceeded expectations for all classes – CDI3*, CDI-Y, National Grand Prix, Medium Tour, Novice and Advanced competitions promising spectators a veritable feast of Australia's elite dressage riders.  Event Director, Cathie Drury-Klein commented "with the likes of recent WEG competitors, Mary Hanna and Maree Tomkinson and all of Australia's current top Grand Prix contenders including Heath Ryan, Brett Parbery, Sue Hearn and the return of Rachel Downs to the  international competition arena – this years event is really not to be missed".
Competitors are travelling from across the country to compete with some super talented horses and riders also entered in other CDI and national competitions, check out the star studded acceptance list on the event web site www.centralwestdressage.com
Featured artist exhibiting at this year's Birds Equisports Dressage with Altitude CDI is sculptures by Richard Nagel – www.richardnagelsculptor.com.au – from the Central West city of Mudgee.  Richard's work is sought after nationwide and will enhance that quintessential Australian flavour of the event as seen worldwide through live streaming of the event by Local Horse Magazine.
Tickets are now on sale for the "night of nights", Saturday evening's Grand Prix CDI Freestyle party showcasing our top combinations.  The night will also feature entertainment with that trademark  'Dressage with Altitude twist' – fun for everyone! Tickets are limited and are selling fast, strictly limited numbers, bookings essential.
Visit the event website for competitor, ticketing and other information on the event.  www.centralwestdressage.com
With strong support from competitors, the corporate sector, NSW Sport & Recreation, National and State Equestrian bodies, Dressage with Altitude International continues to be recognised as a "Tour de Force" in the Australian Dressage scene, offering opportunity to the sport's elite riders and encouraging emerging talent but at the same time maintaining the event's unique repertoire of having a boutique feel with a warm welcoming atmosphere.
For further information on the event contact:
Cathie Drury-Klein p. 0417 224 432   e. [email protected] or
Sue Scaysbrook  p. 0418 174 558   e. [email protected]
Join us on Facebook http://www.facebook.com/dressage.with.altitude