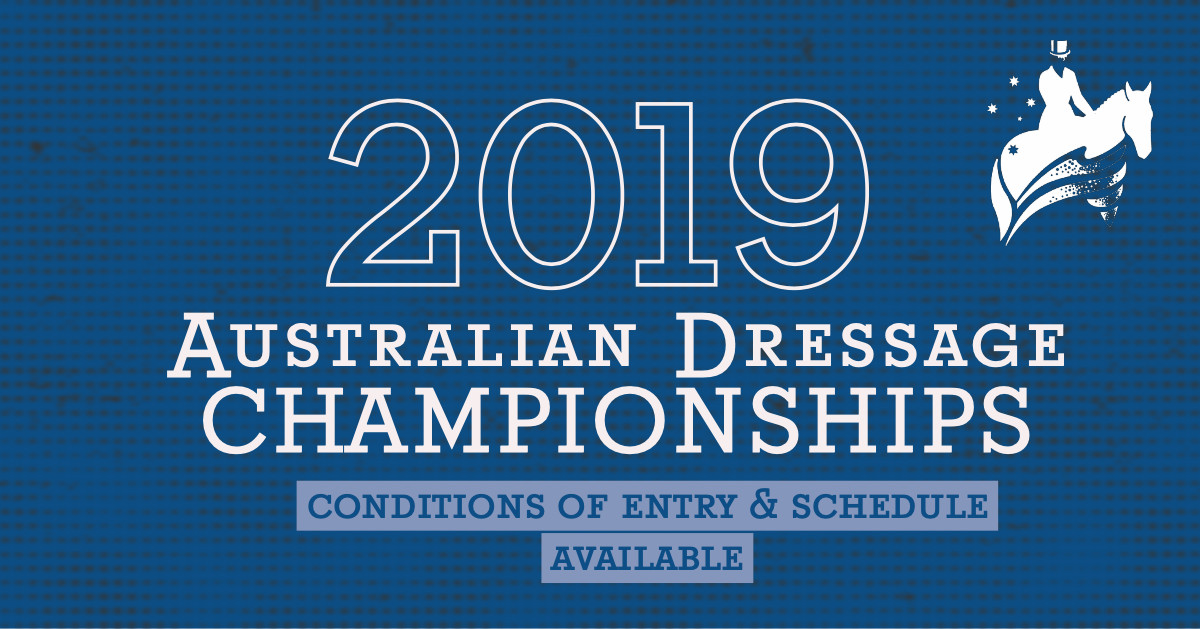 Australian Dressage Championships
The conditions of entry and schedule for the 2019 Australian Dressage Championships is now available. Updates and other information for competitors will be added to the competitor page of the website.  
Entries close on 4 September 2019.  Entries will open mid-August on Nominate.
The FEI Schedule for the CDI-W, CDI-U25 & CDI-Y will be published when completed and approved by the FEI.
Visit the event website for more information on the event. 
https://australiandressagechampionships.com.au
Enquiries:
Toni Venhaus Ph: 0418 686 781 or e-mail:  [email protected]
Cathie Drury-Klein Ph: 0417 224 432 or e-mail: [email protected]