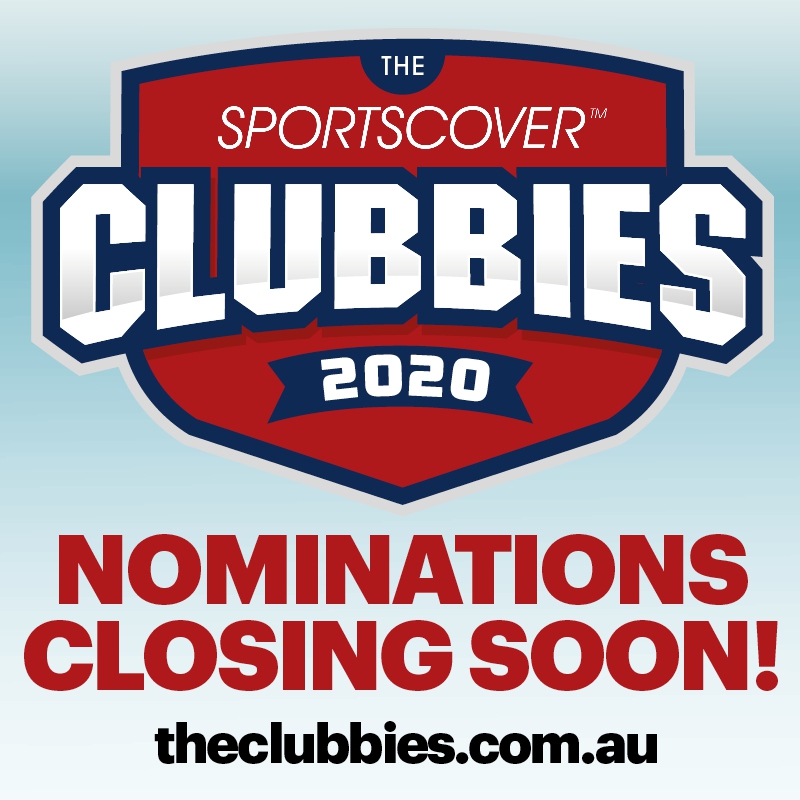 2020 Sportscover Clubbies Awards
The Sportscover National Clubbies Awards are closing on 14 February.
The Awards recognise those at the Club level who make it possible for so many Australians to participate in and enjoy their sport. The Awards were established several years ago by the Confederation of Australian Sport and Inside Sport magazine and have grown to become Australia's pre-eminent Awards program covering sport at the club level throughout the country. As an indication of the magnitude of the Awards, last year approximately 1,000 entries were received across the eight categories.
This year, the Awards ceremony will be held over lunch at NSW Parliament House on 27 March and some fabulous prizes will be awarded.
Click here to view media release and how to nominate