The final results for the 2017 DNSW Annual Awards have been finalised and available on the links below.
The overall Pony of the Year and FEI Young Rider of the year will be determined by the Committee of DNSW and announced after the next Committee Meeting in November or earlier if possible.
Congratulations to All.
Riders whose membership with DNSW has lapsed do not appear.  Please refer the guidelines for eligibility for these awards [here]
Award winners will be presented with their awards at the 2017 DNSW Awards Night and Chirstmas Pirouttes Party on Saturday, 25 November 2017.   Tickets available from Nominate and we encourage and welcome all to come along for an end of year celebration.
171026_Dressage_leaderboard_Final.pdf
171026_YR_Dressage leaderboard_Final.pdf

The 2017 Performance Medals:  
2017_DNSW_Performance_Medals.pdf
Any questions on the Awards please contact Toni Venhaus via email or ph 0418 686 781 (not after hours please)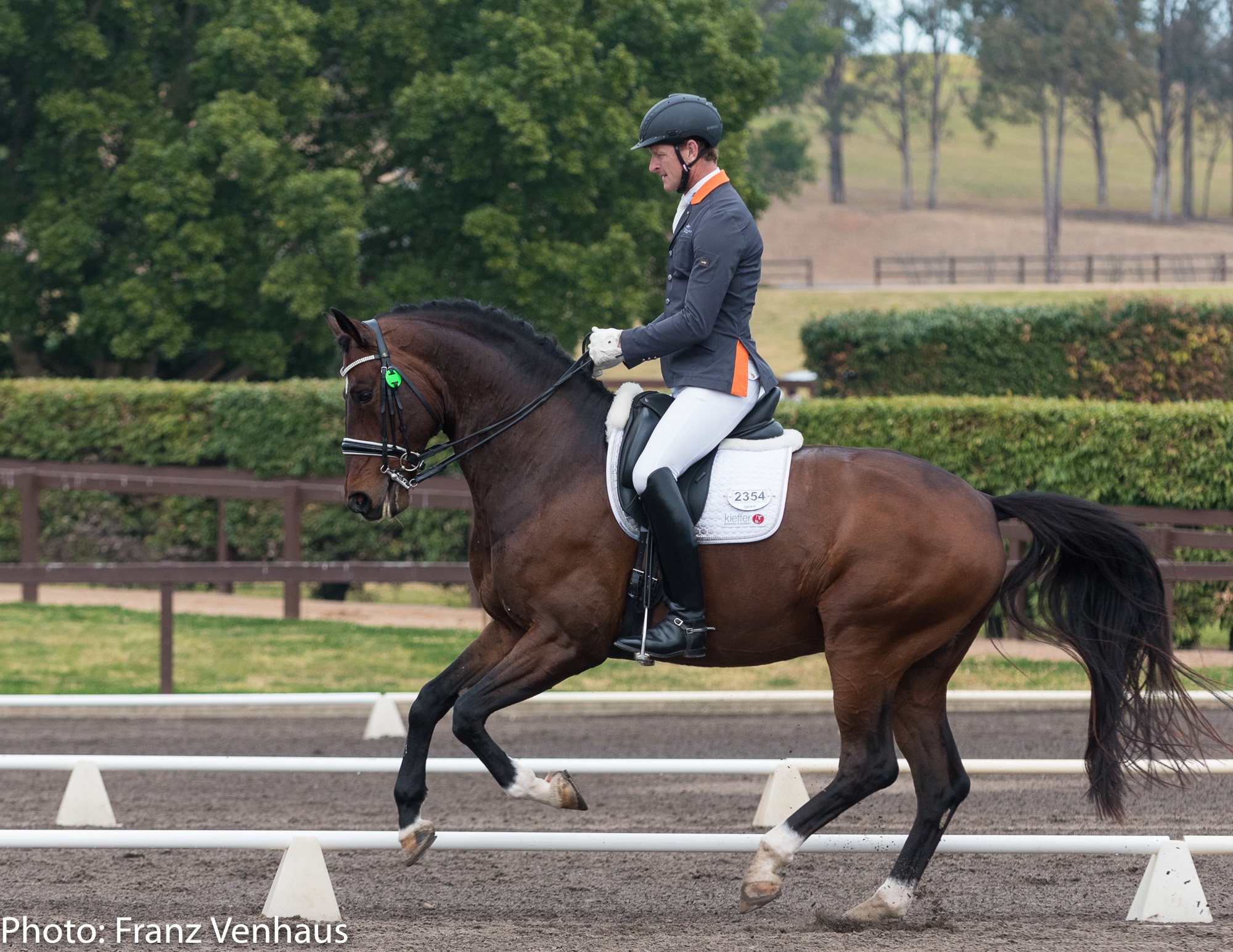 Brett Parbery riding Sky Diamond at the 2017 NSW Dressage Championships Franz Venhaus