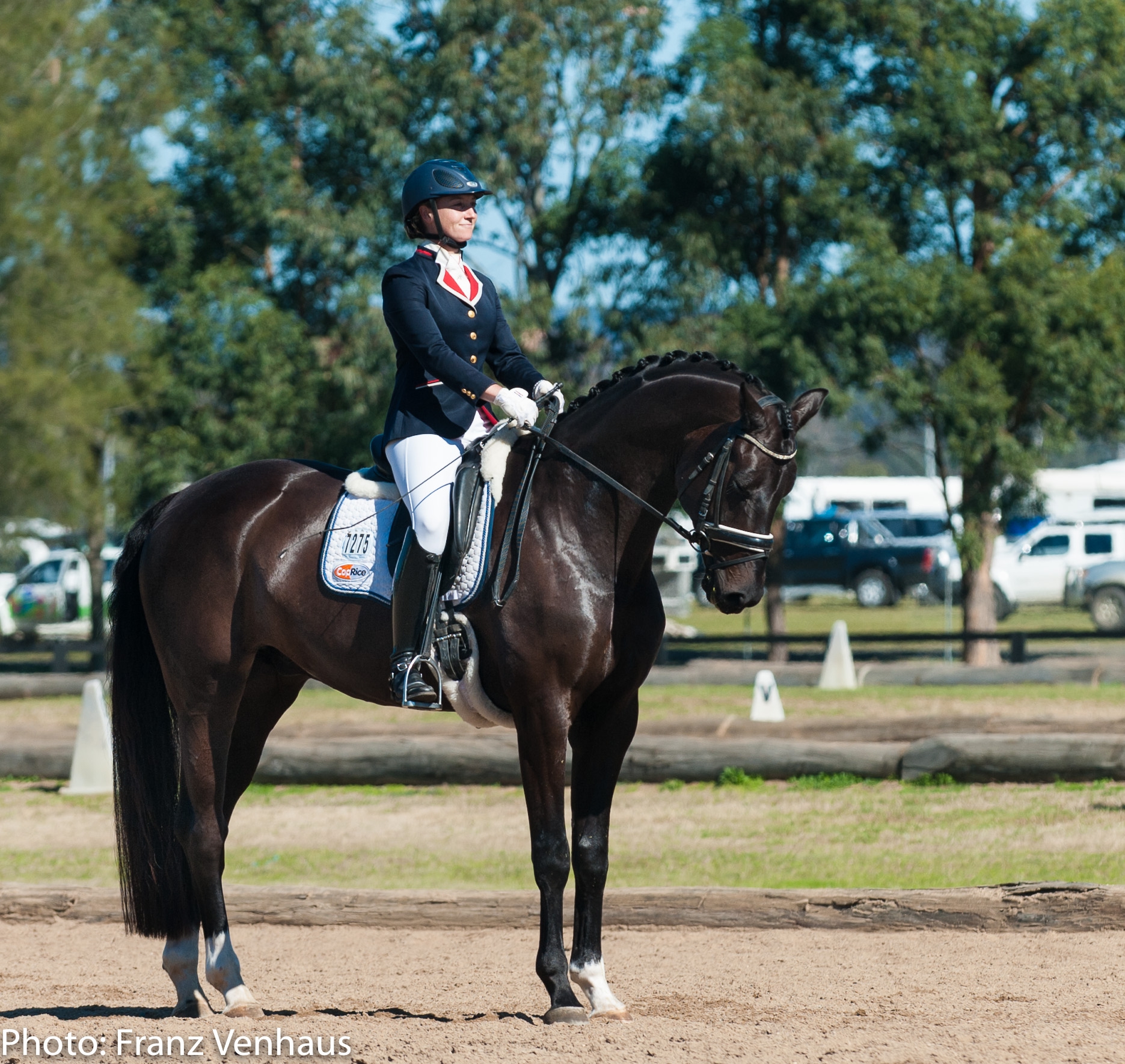 Franz Venhaus
2016 Dressage NSW Annual Awards
The winners of the 2016 DNSW Annual Awards and Performance Medals will be presented with their awards on Saturday, 12 November at the annual awards night and Christmas Pirouttes Party.
All are welcome to come along, ticket bookings on Nominate.  
Congratulations to the winners, a full list of the Annual Award Leaderboard and Performance Medals can be found here.
Novice Horse of the Year Polaris Trophy
Sir Donnertanz - Daniella Dierks (owner Vicki Newham)
Elementary Horse of the Year Wassegies Trophy
PR Firenz - Rodney Martin (owner Emily James)
Medium Horse of the Year Samaria Park Trophy
Bradgate Park Delilah - Sharon Potter (owner Bev Healey/Sharon Potter)
Advanced Horse of the Year Equestrian NSW Trophy
Solo Feliz - Daniella Dierks (owner Daniella Dierks)
FEI Small Tour Horse of the Year Dressage NSW Trophy
Larenso - Brett Parbery (owner Jane Farrell)
FEI Medium Tour Horse of the Year 
CP Dresden - Alycia Targa (owner Jane Bruce Montgomery)
FEI Big Tour Horse of the Year FEI Trophy presented by Dressage NSW
Diamond Star - Judy Dierks (owner Vicki Newham)
Pony of the Year
Cheval De Luxe - Sara Price (owner Jocelyn King)
Novice: Will Can Dance – Anne Nelson
Elementary:  Statford Rafaella – Alison Castle  
Medium: FI Sonny Bill – Helen Mackaskill
Advanced: Cavaliere Zippo – Katharine Dennis
FEI Small Tour: Renwood Waratah - Sheryl Morsley
FEI Big Tour:  Heatherton Park Gift – Kelly O'Keefe
Adult Amateur Owner/Rider Awards
The 2016 Horse of the Year, Rider of the Year and Young Athlete of the Year will be selected by the NSW Selectors and announced and presented with their award at the Equestrian NSW Awards Night held in 2017. 
Thank you to Edinburgh Horse Rugs for sponsoring the rugs for all the Annual Award Winners.